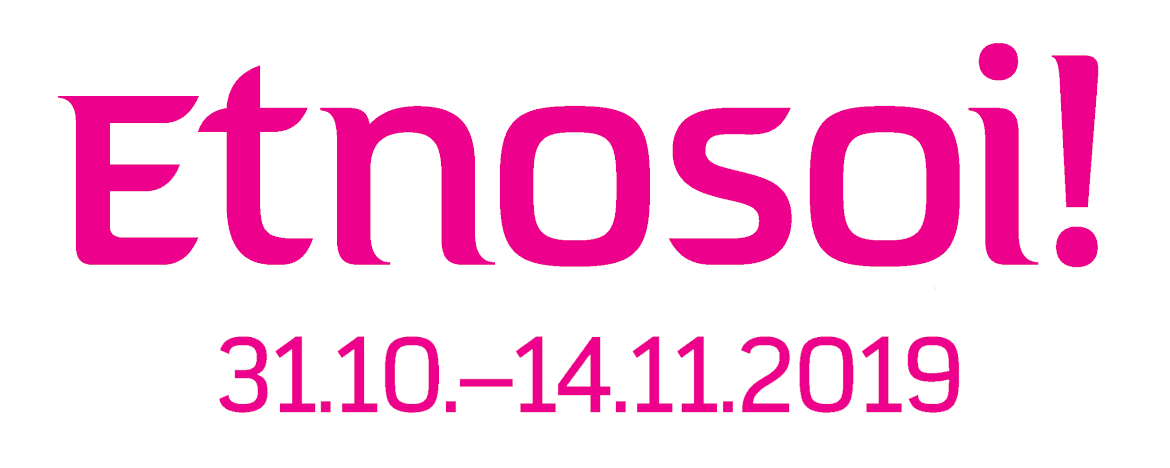 Etnosoi! 2019 in Helsinki, Finland, will feature guests from Hungary and Morocco
The next Etnosoi!-festival is organised 31.10.-14.11.2019
Every November Etnosoi! brings colourful and heartwarming acts for Finnish audience. The festival's 32. edition's main international guests are Mónika Lakatos & Gipsy Voices and Gabacho Maroc.

Mónika Lakatos is highly appreciated and awarded singer in world music scene; an unique voice and a warm stage presence will reach out for audiences around the world. Her emotionally deep voice tells the old stories, sorrows and joys, of Olah gypsy people from Hungary. Mónika Lakatos & Gipsy Voices cherish the musical traditions of Olah gypsies and still transmits them to the audiences across the cultural borders.

"Unforgettable fire", as Gabacho Maroc has been referred to, was nominated as one of the best live-acts by Daily Gazette (2018). They are also firmly rooted in the tradition but by combining smoothly different musical elements from north-African Gnawa music, Arabic tradition and jazz they create an unique fusion where the west meets the sounds of deserts, and multi-layered almost trancealike rhythms grab the audience. The members of Gabacho Maroc come from Morocco, Algeria and France.
Both of the main international guests are also working with Global Music - programme in Sibelius Academy during their visit to the festival. Mónika Lakatos also perform with GLOMAS on Etnosoi! children's day.
- 'In this year's festival program we have reflections of long history of Global music Centre's activities. The music of local and global minorities have been in a core of Centre's action, and therefore it is such a pleasure to welcome Mónika Lakatos with her group back in Etnosoi! Festival. On the other hand we also present new global artist for the first time in Finland', reveals the artistic director of the festival Jaana-Maria Jukkara.

Etnosoi! Festival is organised by Global Music Centre. This year Centre is celebrating the 40th anniversary year. During a long operative time, Centre has been pioneering in Finland with minority musicians and with musicians of immigrant background. Also it has organised several development cooperation and research projects involving music.
The Global Music Centre was founded in 1979 and until 1991 operated under the name the Institute of Workers´ Music. Since year 1988 Centre has organised Etnosoi! Festival. The long and important history of Global Music Centre will be celebrated especially in Senegal-night and also in a concert of Koiton Laulu and Wimme. The Etnosoi! line-up also features an impressive list of musicians active in world music scene in Finland, among others multi-instrumentalist, Australian of origin, Nathan Riki Thomson and Resonator in their record release concert explore the term Resonance as both a physical phenomenon and a metaphor for intercultural dialogue, connection, collaboration and identity.

Complementary program will be published during the Summer and Autumn. Changes are possible.
Etnosoi! 2019 - some of the concerts
Tues 5.11. at 19, Koiton Laulu and Wimme, KOKO Jazzclub
Wed 6.11. at 19, Gabacho Maroc, Savoy
Thurs 7.11. at 19, Nathan Riki Thomson & Resonator, Vuotalo
Fri 8.11. at 19, Mónika Lakatos & Gipsy Voices, Savoy
Sat 9.11. at 19, Senegal-night, KOKO Jazzclub
Sun 10.11. at 14-17, Children Etnosoi!, Malmitalo
Check out this year's artist in our YouTube channel:
https://www.youtube.com/playlist?list=PLVF-oyv8a-KfYdBoMoq3--txp0jOEBOLx

Press photos: etnosoi.fi
More information: Anna Dantchev | publicist | 046 8783723 |
Etnosoi! is organized by Global Music Centre. Etnosoi! is a member of European Forum of Worldwide Music Festivals. The main supporters of the festival are the City of Helsinki and the Ministry of education and culture. Collaborators are among others Helsinki Cultural Centre, Liikenneturva, the Folk Music Department at University of Arts / Sibelius Academy, Cultural cooperative Uulu, Valofirma and Trio-Offset.