Etnosoi! Festival is a platform for social debate.
The next Etnosoi! Festival is organised 31.10.-14.11.2019
Etnosoi, one of Finland's oldest and most important world music festivals! in Helsinki, once again, offers colorful and touching experiences from around the world for the 32nd time. This year, the festival will address, among other things, socially difficult themes such as bullying and the use of power. Music is part of the society. The social discrimination and feelings of being outsider are experienced also by many immigrant or minority artists. This debate is addressed in festival with Playback Theatre and seminar.

The Stop! Playback Theatre about bullying is a bilingual (Finnish/ English) performance that produced for Etnosoi! by KSL- Study Centre and Helsinki tarinateatteri. Playback Theatre is a form of community theatre that transforms stories of audience members into theatrical performance. The topic of the festival seminar is power. Seminar is organised in cooperation with Kukunori - For Culture and Mental Health organisation.
This year the Centre is celebrating its 40th anniversary year. The Global Music Centre was founded in 1979, operating until 1991 as the Institute of Workers Music.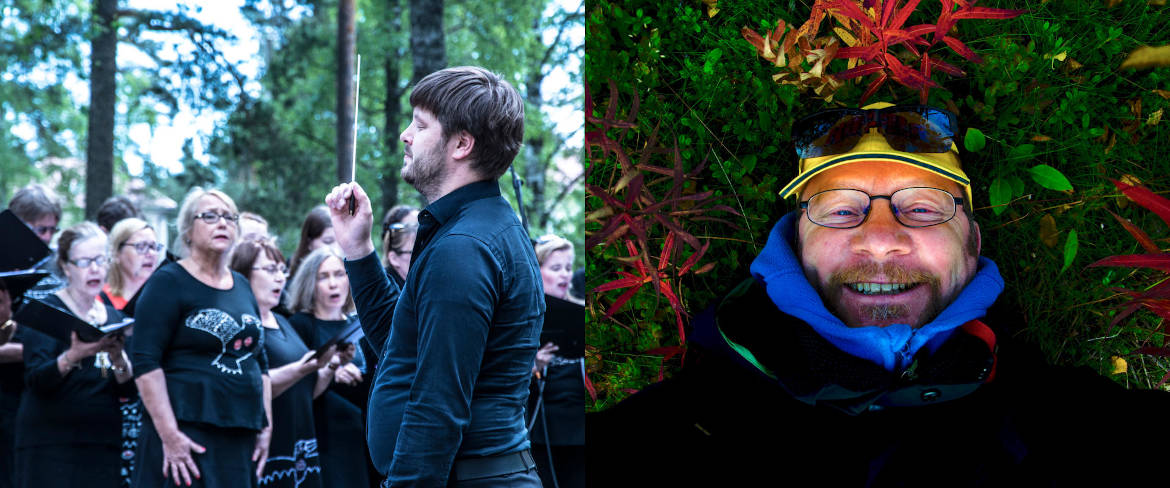 The long and important history of Global Music Centre will be celebrated especially in a concert of Koiton Laulu & Wimme. In their joint concert, the mixed choir Koiton Laulu and Sámi vocalist Wimme perform new and old songs and joiks under the theme peace. The Global Music Centre is also a pioneer in working with musicians of Roma minority. For the second time, Olah-roma singer Mónika Lakatos will perform in Etnosoi! Festival. She is an awarded singer and also highly appreciated Roma activist.
Bringing out influential artists in Finland through record release concerts has been Etnosoi! festival programming for many years. This year's festival include record release concerts by Zäpämmät, Cuejero and Nathan Riki Thomson & Resonator

The music of duo Zäpämmät is digging deep from the well of Finnish folk music while making original, very personal combinations of elements from Senegalese, Malian and Afro-Cuban music and flamenco. The stories and rights of women and girls is a strong theme in the music of Zäpämmät. The duo's philosophy is to give musical expression to voices that have been long silent or silenced. The duo expose and shed light on the structures of society that are based on gender. Among guests at their album release concert, Zäpämmät features Tuareg guitarist Ahmed Ag Kaedy from Mali.

The music of CUEJERO, flamenco jazz with a Nordic twist, is inspired by musical traditions, originally born through the fusion of various cultures sharing the same land. In their music, flamenco songs blend with Latin American and Mediterranean grooves. Musical fusion is also in a core of Nathan Riki Thomson & Resonator music. In their album release concert they explore the term Resonance as both a physical phenomenon and a metaphor for intercultural dialogue, connection, collaboration and identity.
Etnosoi! 2019 - some of the events:
Thursday 31.10. at 19 Zäpämmät, Mascot Bar & Live Stage
Monday 4.11 at 20 Stop! -Playback Theatre about bullying, teatteri ILMI Ö
Tuesday 5.11 at 19 Koiton Laulu & Wimme, KokoTeatteri
Wednesday 6.11. Seminar, Helsinki Central Library Oodi, Maijansali
Wednesday 6.11. at 19 Gabacho Maroc (MA/FR/DZ), Savoy Theatre
Thursday 7.11. at 19 Nathan Riki Thomson & Resonator (AU/FI/BR/UK), Vuotalo
Friday 8.11. at 19 Mónika Lakatos & Gipsy Voices (HU)
Thursday 14.11 at 20 Cuejero (ES/FI/CL), Tenho Restobar
Complementary program will be published during the Autumn. Changes are possible.
Check out this year's artist in our YouTube channel:
https://www.youtube.com/playlist?list=PLVF-oyv8a-KfYdBoMoq3--txp0jOEBOLx
Press photos: etnosoi.fi
More information: Anna Dantchev | publicist | 046 8783723 |
Etnosoi! is organized by Global Music Centre. Etnosoi! is a member of European Forum of Worldwide Music Festivals. The main supporters of the festival are the City of Helsinki and the Ministry of education and culture. Collaborators are among others Helsinki Cultural Centre, Liikenneturva, the Folk Music Department at University of Arts / Sibelius Academy, Cultural cooperative Uulu, Valofirma and Trio-Offset.